Drone Park
The Virginia Tech Drone Park offers students and faculty a unique opportunity to learn new skills and develop and test innovative technology. The three million square feet of unencumbered flight space in the 300' x 120' x 85' netted enclosure are not considered part of the National Airspace System, which gives engineers and pilots more latitude to explore the potential of drone technology. 
An adjacent lab and classroom space creates more opportunities for research, education, and outreach; the park also has a talented staff who share their expertise with both new and experienced pilots.  

To access the park and schedule flight time:

Commercial and third-party operations will have additional requirements. 

Current weather at the drone park: WeatherSTEM.
The Virginia Tech Drone Park is located at 2143 Oak Lane; see the map below. 
Drone Park map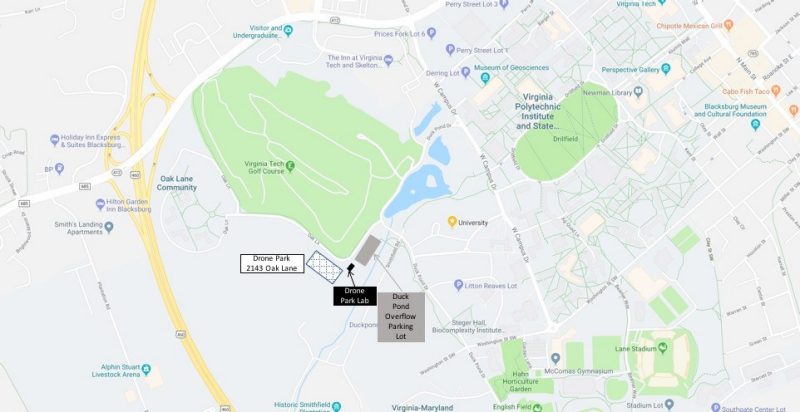 Useful links